Orthopedics & Consumables (Hall 7-8-9)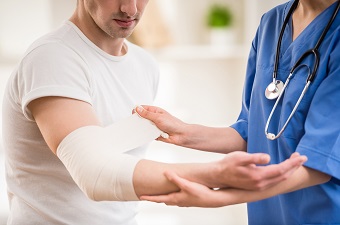 | | |
| --- | --- |
| a | With the effective and innovative products and programs of Expomed a unique show experience awaits you. Consisting of 2 different parts under Orthopedics-Physiotherapy-Rehabilitation and Commodities and Consumables, this section offers you the ideal solutions with a wide product group, ranging from first aid kits to orthesis and prosthesis products. |

What will you find in Orthopedics – Physiotherapy – Rehabilitation section?
Physiotherapy, Rehabilitation and Therapy Products, Devices and System
Orthopedic Devices, Orthoses and Prostheses
Orthopedic Implants and Trauma Products
Corsets, Splints, Knee Guards, Neck Collar, Wristband and Compression Stockings
Disabled Vehicle Systems, Ramps and Wheelchairs
Disabled Elevator Systems and Equipment
Orthopedic Shoes, Slippers and Crepes
Robotic Arms and Robotic Rehabilitation Systems
Walkers
Foot Healthcare Products
What will you find in Commodities and Consumables section?
Disposable Supplies
Adult and Baby Diapers, Wet Wipes
Bonnets, Masks and Gloves
Bandages and Medical patches
Sterile Surgical Cover Sets
Surgical Garments
Surgical Sutures
Sterile Syringes & Needles
I.V. Cannulas, Catheters and Endotracheal Tubes
Serum Sets, Urine Bags and Blood Transfusion Sets
Wound Care Kits and Plasters
Sterilization-Disinfection and Hygiene Products
First Aid Supplies
Who should visit Orthopedics & Consumables section?
Academicians and Heads of Orthopedics & Traumatology Departments of Universities
Directors and Purchase Managers of Private Hospitals, Rehabilitation Centers and Foot Health Centers
Dealers and Distributors
Orthopedists, Pediatrists and Physiotherapists
Pharmacists
Geriatricians
Directors of Disabled Centers of Municipalities
Orthesis - Prothesis Technicians
Orthopedic Associations