Company Name
Contact Info
Location

ACBED MEDİKAL MOBİLYA SAN. TİC. LTD. ŞTİ.

İkitelli OSB Demirciler San. Sit. C5 Blok No: 256/B / Başakşehir / İSTANBUL / TÜRKİYE

Hall: 6

Stand:  641B

Product Groups

Operation Equipment Devices and Operation Room Equipment
Hospital Beds and Equipment
Company Info

Products

Represented Companies

Company Brands
Our family, which was the first to manufacture patient and nursing cots in Turkey in 1965, has been serving the Turkish health sector with its half-century of knowledge and experience. With 50 years of experience, it takes an important role in determining the existing deficiencies in hospitals and nursing homes and increasing the quality of service, and in this context, projects are prepared by evaluating the feedbacks, requests and requests from the users.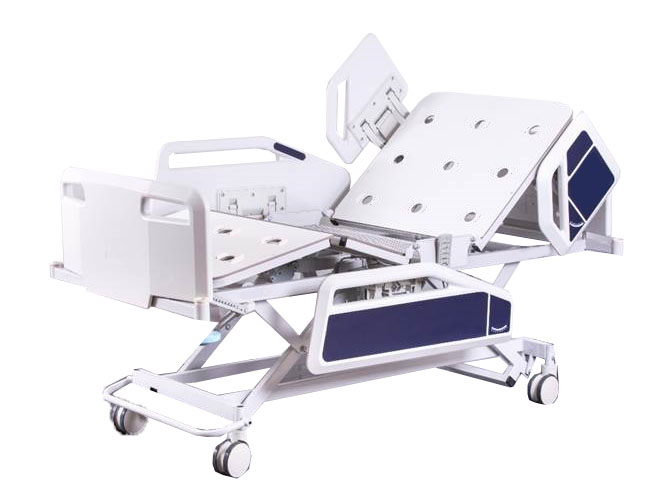 4 Motors Full ICU Bed
Electrical Patient Bed
PRODUCT DESCRIPTION:
Back and leg movements, high/low movements, trendelenburg and reverse trendelenburg movements are adjusted by 4 DC motors. All functions can be performed with wired hand control and nurse control panel. Electronic CPR. Automatic sliding system. Drain hanger. Compact lying surface. Ø125 mm, 360° swivel castors with central brake system and linear directional lock. Easily removable PP head and foot boards. 4 pieces PP side rails with gas spring. Electrostatic powder painted metal parts. One height adjustable IV pole.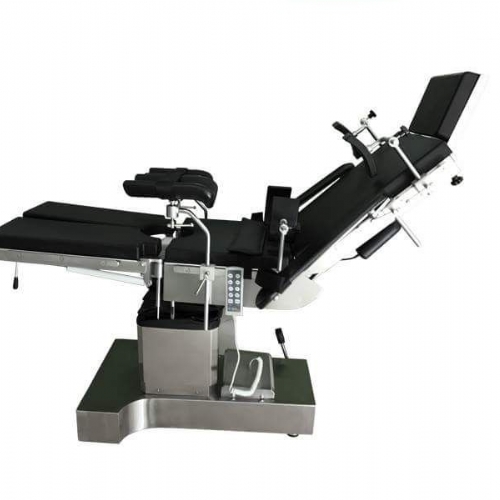 Operating Table
Electric General Surgery Operating Table
PRODUCT DESCRIPTION:
Operating table top; It consists of six parts: head, two-part back, hip and two-part leg part. General Surgery, Urology, Gynecology, Orthopedics, Eye, Neurosurgery, ENT, Cardiology etc. It was made for use in many operations. The lowering and rising of the table, back section, trendelenburg, right-left lateral movements are provided by the electric motor system that moves with the help of a wired hand control. Ergonomically designed to provide an easier and better grip with the spiral cable, there is a remote control that enables the LED backlit switch to be used easily even in the dark with symbolic position figures. Thanks to the Ratchet System, the head and foot parts are operated manually. Anti-Bacterial and Anti-Fungal mattresses are available. The movement of the table is facilitated by double swivel wheels with 2 braked wheels with a diameter of 100 mm. It is suitable for X-ray shooting. It is suitable for C-arm fluoroscopy device. The top plate is made of carbon fiber. Zero has a reset button. It has a kidney elevator.
No represented companies found.