Company Name
Contact Info
Location

ALPLER MEDİKAL VE SAĞLIK TİC. LTD. ŞTİ.

Bahçekapı Mah. 2500. Cad. No: 15 Şaşmaz (Bahçekapı) / Etimesgut / ANKARA / TÜRKİYE

Hall: 3

Stand: 342D

Product Groups
Company Info

Products

Represented Companies

Company Brands
Alpler Medikal ve Sağlık Ticaret Ltd. Sti. is offering exceptional healthcare solutions all over the world. With our 25 years of experience in the sector, we try to make people s lives easier by providing comprehensive healthcare solutions. While we are located in Ankara and Istanbul with our branches in other provinces, we provide our products and services by our dealers and distributors. In this way, we can serve all over our country and every location in the world. Alpler Medikal offers a wide range of product solutions and services for the healthcare sector. However, one of the company s main areas of focus is turnkey hospital projects and consultancy services. The company has an extremely experienced team for system integration which is a crucial part of turnkey hospital projects. Alpler Medikal s success on turnkey hospital projects also comes from its wide product range, including every single healthcare product specifically required for each project. Alpler Medikal operates in a wide geographical area including Central Asia, Turkic Republics, South Asia, Middle East, North Africa, Balkans, and Eastern Europe. With numerous successful hospital projects both in Turkey and abroad, the company makes a name for itself and becomes a well-known prestigious company worldwide. Our company has a wide range of products for operating rooms and the requirements of these units. Operating rooms and the requirements of these units are another specialties of Alpler Medikal. The company can provide all operating room materials both in domestic and foreign markets. The products needed by anesthesia and intensive care units, including the products used in pre-operative and post-operative periods, are among the areas where the company pays the most attention. Moreover, the company also maintains its leadership in the obstetrics product groups. The company is also assertive in the field of central sterilization. It has achieved various state and private hospitals successes in sterilization, installations, and providing services. Alpler Medikal also offers maintenance and repair services. It serves as an authorized service for all brands it distributes. Our company can give exceptional after-sales services with its expert staff in the field of technical service. Alpler Medikal started a new project three years ago, which is producing suction bags and canisters. It started domestic and national production in 2018 after completing two years of R&D studies. The company started producing Suction Bag and Canister under the name of STERVAC, with international quality standards. Alpler Medikal supports its products with EN ISO 13485 2003, FDA, and CE certificates. Our company offers high quality and economical products as domestic alternatives to imported foreign medical products and contributes to our country and the health sector by creating value in its field.
Graciella Gynaecological Examination Chair
Gynaecological Examination Chair
PRODUCT DESCRIPTION:
Graciella® has been designed with attention to detail, taking into consideration the time-consuming work of gynecologists. Basic examination, including ultrasound, can be done ergonomically in one place. The unique two-column design enables easy positioning of the chair and increases the patient s trust before and during the examination.
Promerix Operation Table
Operating Table
PRODUCT DESCRIPTION:
No product info found.
Surgiris Operation Lamp
Operating Lamp
PRODUCT DESCRIPTION:
No product info found.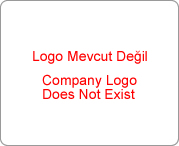 Merivaara CorpFINLAND
Adres: Puustellintie 2FI-15150 Lahti FINLANDTelefon: 358 3 33946web: https://www.merivaara.com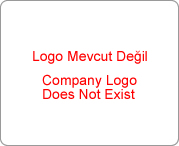 Lojer OyFINLAND
Adres: Putajantie 42PL 5438210 SASTAMALA FINLANDTelefon: 358 10 8306700web: https://www.lojer.com/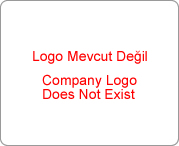 Cisa Production Srl UnipersonaleITALY
Adres: Via E Mattei snc Angolo Via la Viaccia 55100 Lucca ITALYTelefon: 39 0583 15381web: https://www.cisagroup.it/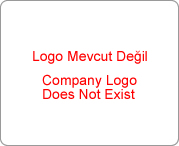 ArjoHuntleigh International LtdSWEDEN
Adres: Hans Michelsensgatan 10 211 20 Malmo SWEDENTelefon: 46 10 335 45 00web: https://www.arjo.com/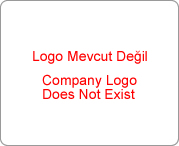 Grifols International SASPAIN
Adres: Avinguda de la Generalitat 152Parc Empresarial Can Sant Joan 08174 Sant Cugat del Valls Barcelona SPAINTelefon: 34 935 71 00 00web: https://www.grifols.com/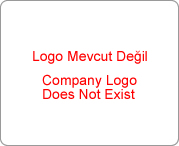 Linet spol s roCZECH REPUBLIC
Adres: 381elev269ice 5274 01 Slan253 CZECH REPUBLICTelefon: 420 312 576 400web: https://www.linet.com/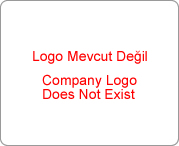 IMAGE DIAGNOSTICS INCUNITED STATES
Adres: 310 Authority Drive Fitchburg MA 01420 UNITED STATESTelefon: 1 224-804-6020web: https://imagediagnostics.com/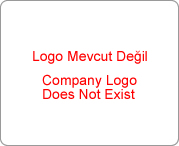 SurgirisFRANCE
Adres: 80 Rue De La Gare - 59170 Croix NORD FRANCETelefon: 33 3 20 16 07 93web: https://www.surgiris.com/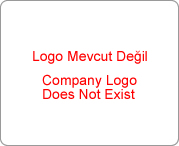 Edel ImmersysUNITED KINGDOM
Adres: 51 Pinfold St Suite 543 Birmingham B2 4AY UNITED KINGDOMTelefon: 44 800 035 0514web: https://www.edelimmersys.com/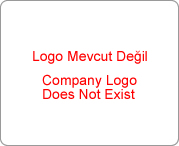 Favero health projects spaITALY
Adres: Via Schiavonesca Priula 2031044 Montebelluna Treviso ITALYTelefon: 39 0423 6125web: https://www.favero.it/
The company has no registered brand information.