Company Name
Contact Info
Location

NECM KİMYA AKARYAKIT ÜRÜN MEDİKAL MALZ. SAN. TİC. LTD. ŞTİ.

Battalgazi Mah. Şark Cad. Aytop Gülgoncası Sok. I Blok No :14/1 / Sultanbeyli / İSTANBUL / TÜRKİYE

Hall: 7

Stand: 736A1

Product Groups

Hand Hygiene Products and Surface Disinfectants
Antibacterial Wet Wipes
Company Info

Products

Represented Companies

Company Brands
Necm Kimya has adopted the principle of offering innovative and quality products to its customers since 2005. Necm Kimya, the manufacturer who has the most advanced chemistry and microbiology laboratories in Turkey, is at the service of humanity in the fight against microorganisms with its registered BIORAD® brand. Necm Kimya has GMP, ISO 13485, CE 93/42 EEC, Saudi Food and Drug Authority (SFDA), United States Ministry of Health FDA approval, American Environmental Protection Agency (EPA) certificate, Germany The Federal Institute for Occupational Safety and Health (BAuA) and It provides service with its product portfolio that includes the Biocidal License documents of the Ministry of Health of the Republic of Turkey. BIORAD® branded products are used in every hospital in Turkey as well as in Germany, France, Netherlands, Belgium, Austria, Switzerland, Italy and many other European countries, the USA, the Middle East. Also It has been used safely in many of the Turkic republics for years. All disinfectant and antiseptic products produced by Necm Kimya under the BIORAD® brand have an important place among their competitors with their internationally valid independent laboratory clinical reports. With all these qualities, Necm Kimya is one of the few leading disinfectant and antiseptic manufacturers in Europe. Necm Kimya is taking firm steps towards its goal of being one of the top 5 disinfectant manufacturers in the world. BIORAD® FOR HYGIENE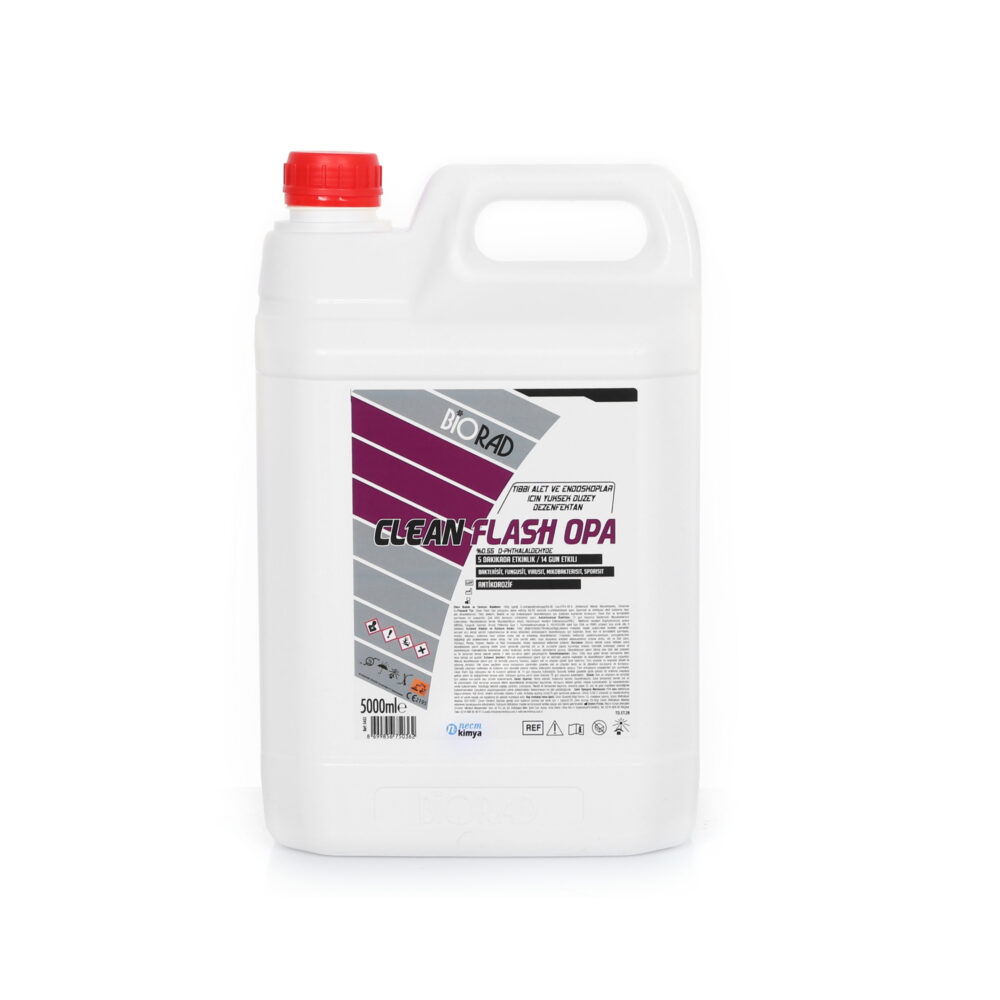 CLEAN FLASH OPA
MEDICAL INSTRUMENT AND ENDOSCOPE DISINFECTANTS
PRODUCT DESCRIPTION:
Clean Flash OPA is ready to use, disinfects and sterilizes in 5 minutes, and can be used for 14 days without losing its effectiveness. Contains corrosion inhibitor. It can be easily checked with test strips. It is a colorless, odorless, non-toxic ready-to-use high-level instrument and endoscope disinfectant that does not contain phenol, chlorine and formaldehyde, used for the disinfection of medical instruments and endoscopes.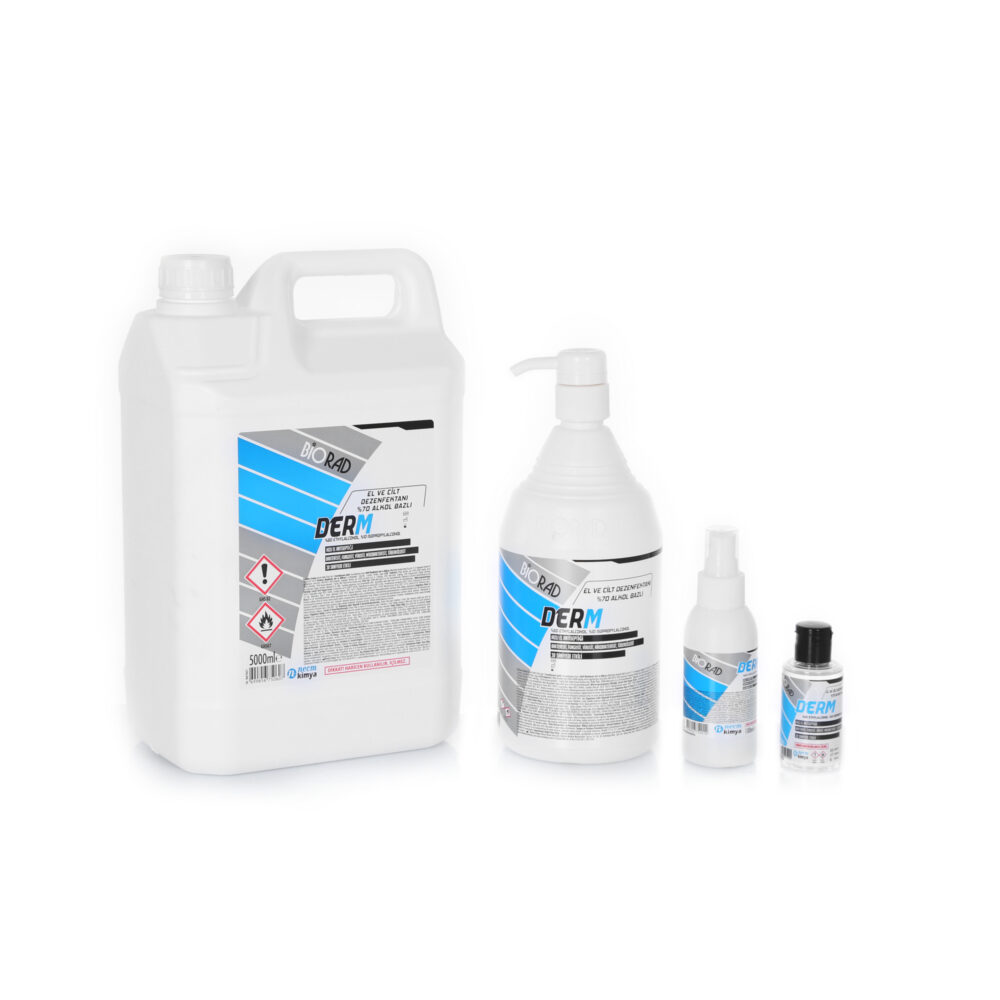 Derm
HAND AND SKIN ANTISEPTICS
PRODUCT DESCRIPTION:
It is an alcoholic, short-acting hand and skin antiseptic that is applied by applying to hands and skin. Due to its alcohol-based structure, it provides the most effective and rapid antisepsis of contaminant bacteria and other microorganisms on the hands. It has a skin softening and protective effect. It has been dermatologically tested.
No represented companies found.