Company Name
Contact Info
Location

SPIROCCO KFT.

Kofarago 9. 3/1. / / Budapest / HUNGARY

Hall: 8

Stand: 822A4

Product Groups

E-Health Mobile Health Services Wireless Technologies Telemetry and Tele Medical Services
Medical and Diagnostic Equipment
Company Info

Products

Represented Companies

Company Brands
Spirocco Ltd develops smart medical devices and digital solutions designed to get better health benefits and make healthcare more accessible through telehealth. The company has significant experience in respiratory disease management (asthma, COPD, CF), remote patient monitoring and COVID / post-COVID surveillance. Our solution has been tested by over 2.000 patients so far. We are also participating in the EU Gatekeeper patient management project reaching out 40.000 patients.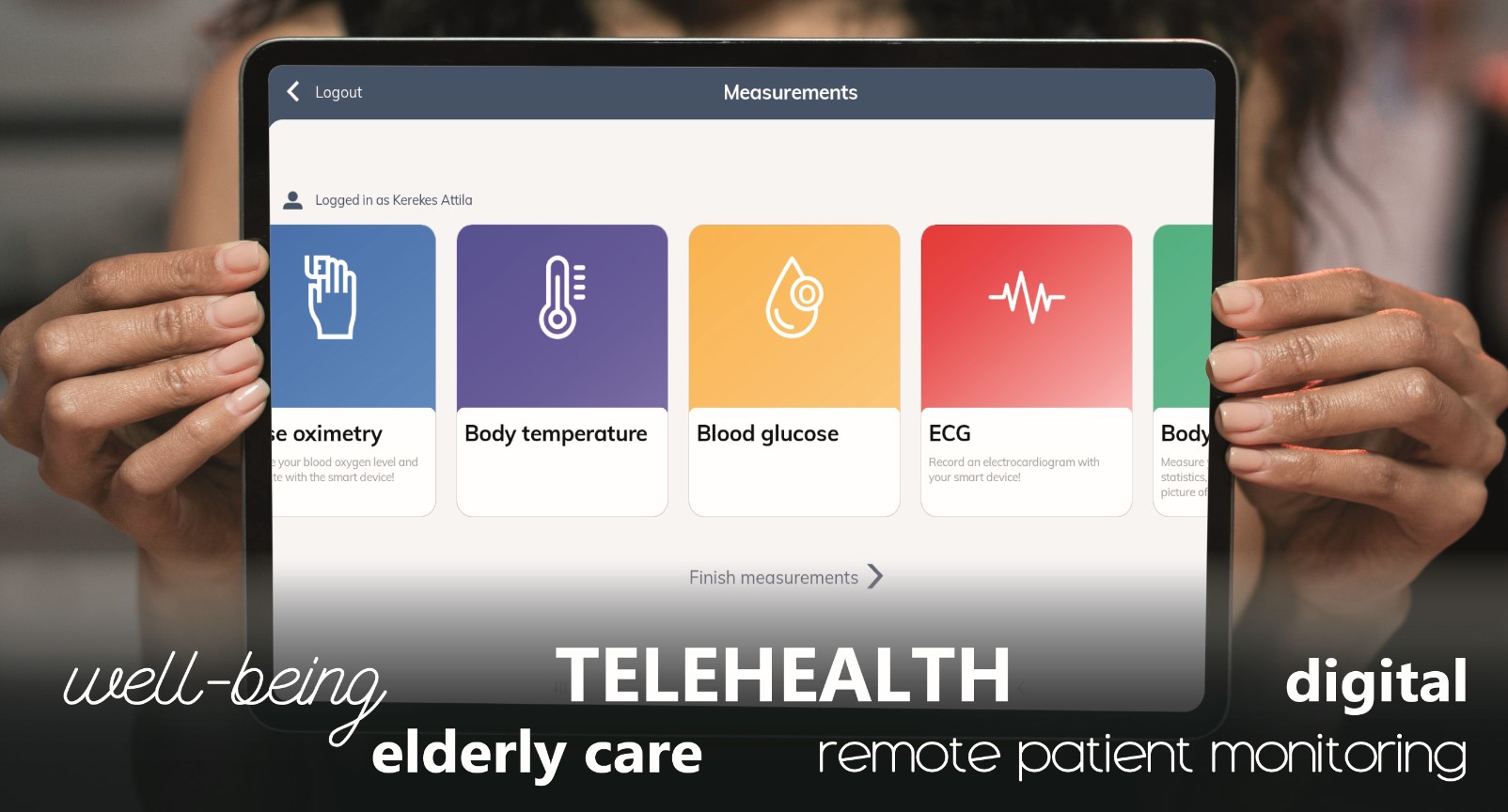 Spirocco Healthcare Ecosystem
Spirocco telehealth platform, Point of care terminal (POC), POC mobile version,
PRODUCT DESCRIPTION:
Spirocco s integrated medical devices and innovative care management solutions makes healthcare providing remotely and easier than ever. Spirocco s system integrates the most important diagnostic and monitoring tools that allow patients to monitor their condition independently, anywhere, anytime. With our built-in video chat and AI-based patient management solution, patients can have online consultations with healthcare professionals or other caregivers involved in their therapy.
PRODUCT DESCRIPTION:
75% of asthma/COPD patients don t get the therapy benefit beacuse of medicine misusing. Physicians have no data about adherence to improve therapy. Ultihale is a clip-on device which can be attached to your inhaler in order to: monitor medication track respiratory functions (PEF, FEV1, FVC) share data with physicians to achieve better outcome automated usage technic recommendation medication reminder real-time trigger alert telehealth support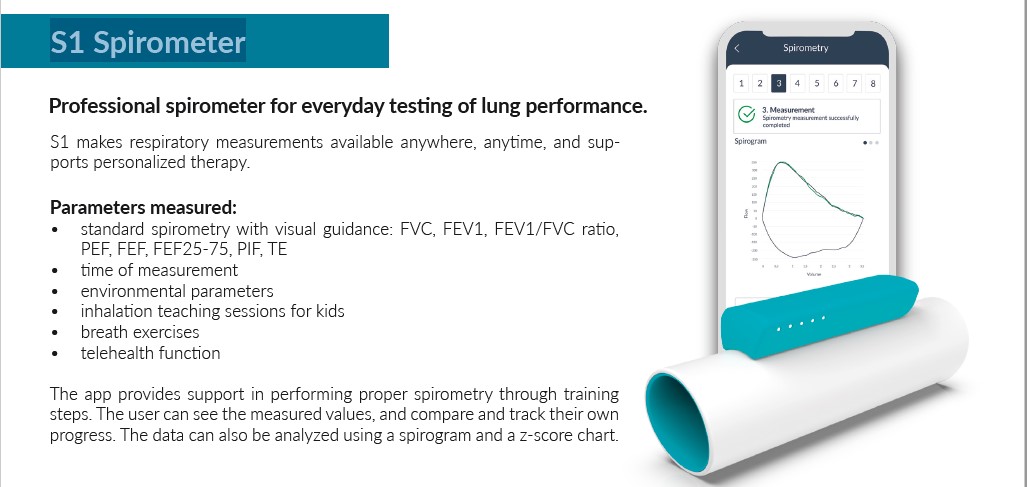 PRODUCT DESCRIPTION:
S1 makes respiratory measurements available anywhere, anytime, and supports personalized therapy. Parameters measured: standard spirometry with visual guidance: FVC, FEV1, FEV1/FVC ratio, PEF, FEF, FEF25-75, PIF, TE time of measurement environmental parameters inhalation teaching sessions for kids breath exercises telehealth function The app provides support in performing proper spirometry through training steps. The user can see the measured values, and compare and track their own progress. The data can also be analyzed using a spirogram and a z-score chart.
No represented companies found.