INNOVATIONS THAT WILL SHAPE THE FUTURE OF THE MEDICAL INDUSTRY COME TOGETHER
IN THE INNOVATION AREA AT EXPOMED EURASIA 2023!
Innovation Area is the hub for the start-up companies!
The Innovation Area at Expomed Eurasia is the international business hub for all sorts of medical entrepreneurs, public and university initiated start-ups and projects. Cutting-edge innovative medical technologies and brand new medical equipment will meet with their potential investors and partners in this specially designed area. Entrepreneurs will be able to showcase their projects to the visitors and exhibitors of Expomed Eurasia.
This special area is not only a business hub for start-ups but also an area where scientific seminars and panels led by the pioneering names in the medical industry are running simultaneously. In this area you will find a series of hot topics on healthy living, chronic illness tracking technologies, wearable health tracking devices, and the usage of artificial intelligence in the healthcare industry.
Launch your project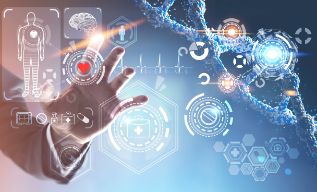 Meet with your potential partners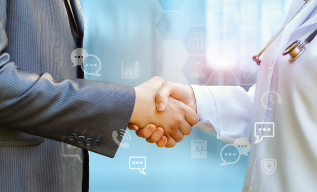 Network internationally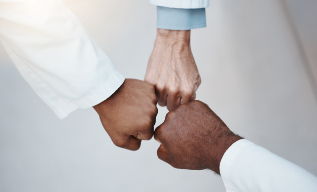 Young entrepreneurs and start-up companies promoting their innovative products,
Public institutions, university research centers and non-governmental organizations,
Innovative ideas and domestic products demonstrated on the screens,
A series of panels and seminars led by specialists in their respective fields.
In the Innovation Area...
Exhibitors will be able to
launch projects
find collaborations
bring their ideas directly to the manufacturers
contact directly with sales channels
sign pre-sale agreements
meet with investors
meet with domestic and international procurement committees
meet with public institutions
seize opportunities to access international markets
Visitors will be able to
meeting with representatives of start-up companies, early-stage entrepreneurs and universities
discover innovative ideas
keep themselves up-to-date with the latest technologies
attend sessions on top topics in the healthcare industry.
Exhibiting Conditions and Options:
Standard Exhibition for Start-ups (max 5 years old, max 10 employees, 1 M TL / year turnover, first export candidate)
Company Exhibition (6-9-12 m² exhibition opportunity for scale up companies)
Technopark and TTO (exhibition with company representations)
Universities