Consumables & Commodities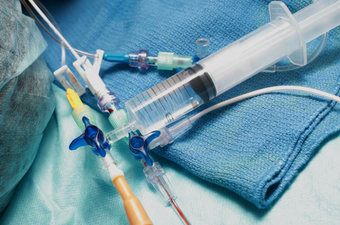 a

With the effective and innovative products and programs of Expomed,
a unique show experience awaits you. In Consumables & Commodities section you will find all sorts of consumables used in medical treatment.





BOOK A STAND SPACE!

What will you find in Consumables & Commodities section?
Disposable Supplies
Personal Protective Equipment
Surgical Masks, N95 and Washable Masks and Disposable Surgical Caps
Disposable Clothes
Hand Hygiene Products and Surface Disinfectants
Antibacterial Wet Wipes
Protective Clothing and Work Clothes
Non-woven, Spunbond, Meltblown Fabrics
Non-woven Fabrics and Other Disposable Products
Other Equipment For Personal Protection
Adult and Baby Diapers, Wet Wipes
Bandages and Medical patches
Sterile Surgical Cover Sets
Surgical Garments
Surgical Sutures
Sterile Syringes and Needles
I.V. Cannulas, Catheters and Endotracheal Tubes
Sterilization-Disinfection and Hygiene Products
Sterilization Rolls
Diagnostic Kits Hematology, Microbiology, Infection and Clinical Chemistry Tests
Diagnostic Tests
Molecular Biological Tests, Gene Tests and DNA / PCR Tests
Other Rapid Test Kits
Serum Sets, Urine Bags and Blood Transfusion Sets
Wound Care Kits and Plasters
First Aid Supplies
Machinery and Equipment for Masks, Bones and Disposable Products
Components, Equipment, Technologies and Services for Commodities and Consumables
Who visits Consumables & Commoduties section?
Representatives of Ministry of Health
Dealers and Distributors
Private Hospital Owners and Directors
Pharmacies
Purchase Managers of Public-Private Hospitals
Directors of Medical Treatment Centers, Clinics and Medical Monitoring Centers