Hospital Build & Medical Facility Management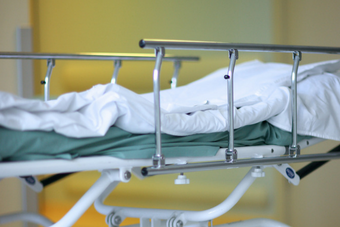 | | |
| --- | --- |
| a | With the effective and innovative products and programs of Expomed a unique show experience awaits you. Now you will be able to find all related products in one dedicated hall. A large product group, ranging from hospital construction to laundry equipment, is going to be located under Hospital Build and Medical Facility Management section. |

BOOK A STAND SPACE!

CLICK HERE FOR HOSPITAL BUILD & MEDICAL FACILITY MANAGEMENT E-BROCHURE!

REGISTER AS VISITOR!

What will you find in Hospital Build and Medical Facility Management section?
Hospital Construction and Contracting
Hospital Beds and Equipment
Hospital and Office Furniture, Waiting Rooms
Patient Handling Equipment
Ambulances
Examination Chair, Stretcher and Equipment
Medical Gases and Gas Systems
Drug Transport Vehicles
Stainless Steel Hospital Equipment
Surgical Instruments
Morgue and Anatomy Equipment
Hygienic Wet Area Equipment
Clean Room Systems
Mobile Technology Solutions
Integrated Hospital Information Management Systems
Nurse Call Systems and Patient Units
Data Processing, Software Systems and Blue Code Systems
Hospital Paging and Communication Systems
Hospital Systems for Heating, Cooling, Lighting, Air Conditioning, Environmental- Protection, Cleaning, Security, Waste and Water Treatment
Hospital Elevators and Equipment
Door Systems for Hospital and Operating Rooms
Hospital and Office Construction Systems and Components
Room Separating Systems, Paravans, Curtains and Folding Walls
Laundry, Ironing, Kitchen and Other Hospital Equipment
Hot-Cold Food Service Equipment
Uninterruptible Power Supplies and Energy Distribution Systems
Energy Generation and Management
Oxygen Tubes
Medical Components
Who should visit Hospital Build & Medical Facility Management section?
Representatives of Ministry of Health and Senior Executives
Managers of Hospital Investment & Construction Companies
Public Hospital Managers
Private Hospital Owners and Managers
Purchasing Managers of Public – Foundation – Private Hospitals
Managers of Medical Treatment Centers, Clinics & Medical Monitoring Centers
Distributors