Orthopedics - Physiotherapy - Rehabilitation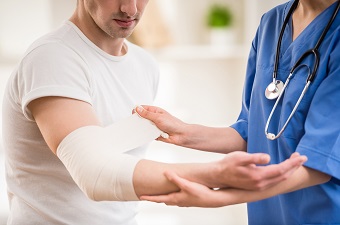 | | |
| --- | --- |
| a | With the effective and innovative products and programs of Expomed a unique show experience awaits you. In Orthopedics-Physiotherapy-Rehabilitation section offers you the ideal solutions with a wide product group, ranging from orthesis and prosthesis products to walters used in physiotherapy and rehabilitation. |

BOOK A STAND SPACE!

CLICK HERE FOR ORTHOPEDICS - PHYSIOTHERAPY - REHABILITATION E-BROCHURE!

REGISTER AS VISITOR!

What will you find in Orthopedics – Physiotherapy – Rehabilitation section?
Physiotherapy, Rehabilitation and Therapy Products, Devices and System
Orthopedic Devices, Orthoses and Prostheses
Orthopedic Implants and Trauma Products
Corsets, Splints, Knee Guards, Neck Collar, Wristband and Compression Stockings
Disabled Vehicle Systems, Ramps and Wheelchairs
Disabled Elevator Systems and Equipment
Orthopedic Shoes, Slippers and Crepes
Robotic Arms and Robotic Rehabilitation Systems
Walkers
Foot Healthcare Products
Who visits Orthopedics - Physiotheapy - Rehabilitation section?
Academicians and Heads of Orthopedics & Traumatology Departments of Universities
Directors and Purchase Managers of Private Hospitals, Rehabilitation Centers and Foot Health Centers
Dealers and Distributors
Orthopedists, Pediatrists and Physiotherapists
Pharmacists
Geriatricians
Directors of Disabled Centers of Municipalities
Orthesis - Prothesis Technicians
Orthopedic Associations