OTC (Hall 6-7 Foyer) NEW!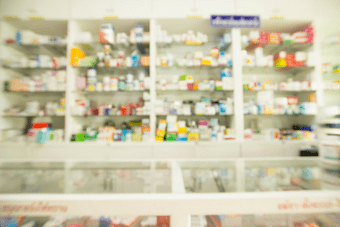 a

New Market Opportunities for Over-The-Counter Products

As the biggest fair in Turkey and Eurasia where medical devices, equipment and technologies are showcased and the latest medical trends and scientific events can be tracked, Expomed Eurasia brought together the decision makers in the healthcare industry on March 22 - 25, 2018 in Istanbul for the 25th time. In 2018 the show was visited around 35.000 professional visitors where 850 companies and company
representatives exhibited from all over the world. With the effective and innovative products and programs of Expomed a unique show experience awaits you.

The brand new area of Expomed offers new market opportunities for Over-The-Counter Products. Located in Hall 6-7 Foyer, this new area has a wide range of product groups from vitamines to ra materials used in OTC drugs.

BOOK A STAND SPACE!

REGISTER AS VISITOR!

What will you find in OTC (Over-The-Counter) Area?
Herbal Supplements
OTC Products on Musculoskeletal System
Dermatologic Products
OTC Products on Respiratory System
OTC Products & Supplements on Digestive System and Metabolism
OTC Products on Nervous System
Healthy Living Products
Who should visit OTC (Over-The-Counter) Area?
Distributors
Wholesalers
Pharmacists
Representatives of Ministry of Health
R&D Specialists
Academicians & Scientists