Electro Medical Equipment & Medical & Laboratory Technologies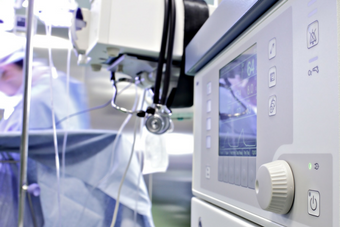 | | |
| --- | --- |
| a | With the effective and innovative products and programs of Expomed a unique show experience awaits you. Now you will be able to find all related products in one dedicated hall. Electro Medical Equipment & Medical & Laboratory Technologies section includes the state-of-the-art Technologies, devices and services offered in the fields medical and laboratory. |

BOOK A STAND SPACE!

CLICK HERE FOR ELECTRO MEDICAL EQUIPMENT AND MEDICAL AND LABORATORY TECHNOLOGIES E-BROCHURE!

REGISTER AS VISITOR!

What will you find in Electro Medical Equipment and Medical Technologies section?
Monitors and Imaging Systems
Nuclear Imaging Systems
High Definition Optical Imaging and Plasma Technologies
Intensive Care Units and Equipment
Newborn Units and Equipment
Nebulizers and Respiratory Equipment
Endoscopic and Laparoscopic Tools and Systems
Operation Equipment, Devices and Operation Room Equipment
Surgical Instruments
Emergency Room Products, Devices and Systems
Dialysis Machines
Medical and Diagnostic Equipment
Ophthalmic Products, Devices, Systems
Robotic Technologies and Automation
Steam Sterilizers and Autoclaves
Test, Check-Over and Calibration Service
Biologic and Chemical Sterilization Products and Container Systems
Vantilators
Ultrasonic and Electronic Cleaners
Surgical Motor Systems
Genetic Research Technologies
Bio Technology
What will you find in Laboratory Technologies section?
General Laboratory Devices and Systems
Medical Laboratory Products and Technologies
Analysis and Quality Control
Test and Measurement Devices
Biotechnology and Life Sciences
Clinical Laboratory Supplies and Equipment
Molecular Diagnostics Technologies
Laboratory Tools and Materials
Consumables for Laboratories
Laboratory Analysis Kits and Devices
Laboratory Filtration Systems
Plastic and Glass Materials for Laboratories
Laboratory Mixers
Information and Communication Technologies for Laboratories
Microbalances
Instrumental Analysis Equipment
Chemical Waste and Recycle Systems for Laboratories
Laboratory Chemicals
Microbiology Equipment and Devices
Laboratory Textile and Furniture
Laboratory Safety Equipment
Who should visit Electro Medical Equipment & Medical & Laboratory Technologies section?
Representatives of Ministry of Health and Senior Executives
Public Hospital Managers
Private Hospital Owners and Managers
Purchasing Managers of Public – Foundation – Private Hospitals
Managers of Medical Treatment Centers, Clinics & Medical Monitoring Centers
Doctors, Physiotherapists, Radiologists, Family Physicians, Brain Surgeons, Neurologists, Orthopedists, Gynecologists
Nurses
Distributors
Managers of Hospital Investment & Construction Companies
Medical Laboratory
Departments (Academicians, Doctors, Biomedical Engineers, etc.)
Laboratory Technicians, Representatives of Ministry of Health
Pharmacists
Chemists
Representatives of Cosmetics Sector
Laboratorians
Laboratory Clinic Chiefs
Medical Technicians
Biochemical Experts
R&D Staff
Microbiology Labs
Molecular Biology Labs
Blood Center Representatives